Sale of and advice about construction materials
Our Vision
Our team, which is constantly evolving, offers you personalized technical service, close collaboration to solve your problems or to meet your specific needs, commercial support in realising your projects, as well as a very fast distribution service.
Our Goal
We pay particular attention to the quality of our products, as well as to their performance, aesthetics, flexibility, rapidity and cost.
Import and distribution of a very large stock of wood and building materials.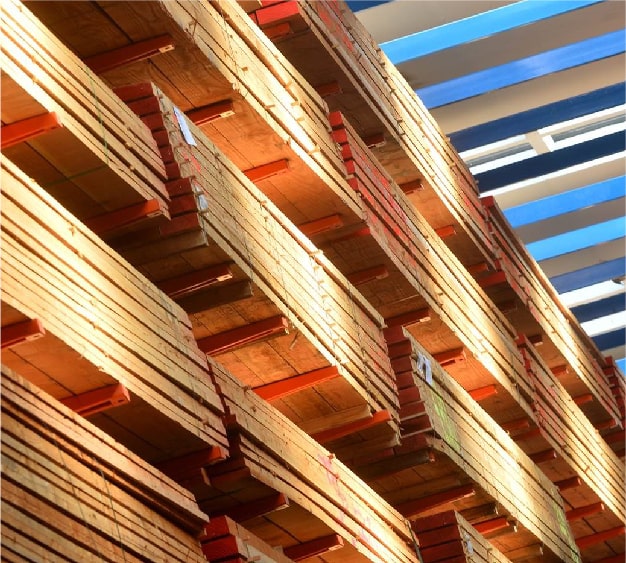 Wood
We have the ability to provide you with an expanded assortment in all section and length of wood. We offer in our atelier a service of planing and wood processing.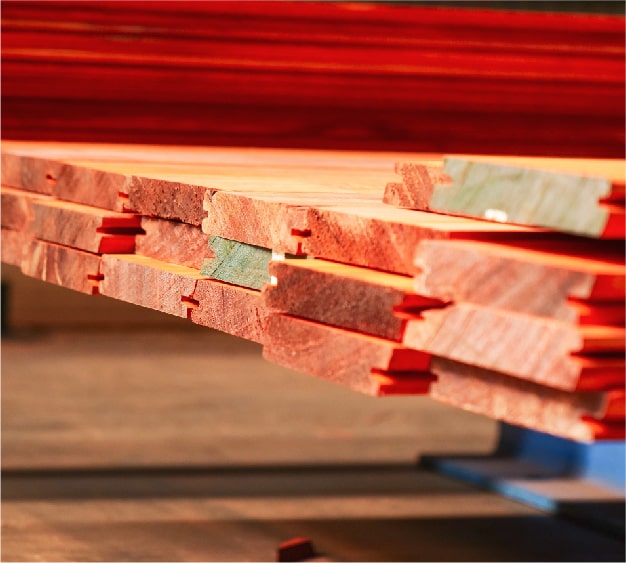 Exotic wood
We are in very close collaboration with one of the largest importers of tropical wood in Belgium. We have the possibility to offer you a complete range of wood species (Padouk, Doussie, Afrormosia, Afzelia, Méranti, Sipo, Iroko, Massaranduba, Ipê, Merbau, etc.). Our atelier has the possibility to realize all your requests in planing, sawing, etc.